​How To Lift Your Arctic Cat: A UTV Lift Kit Analysis
Nov 15th 2022
Whether you've got a Wildcat XX or a Prowler Pro, there are some places that you simply cannot go without a lifted Arctic Cat side-by-side. And although there are several approaches for increasing the ground clearance of an Arctic Cat UTV, not all of these lift methods are equally effective. So if you're after a little extra ride height to prevent your large aftermarket tires from rubbing at full turn, or if you need some additional ground clearance to make it over technical terrain without scraping up your skid plates, here are some ways in which you can lift your Arctic Cat Prowler or Arctic Cat Wildcat!
Arctic Cat Prowler Lift Kits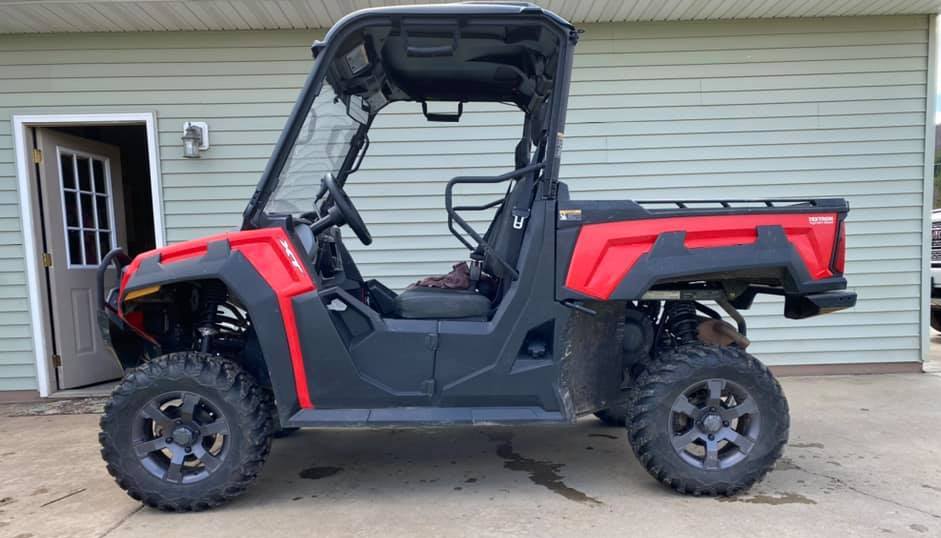 One of the cheapest and easiest ways to increase the ground clearance of your Arctic Cat Prowler is to simply reposition the shocks. If you look where your front and rear shocks are mounted to the vehicle's frame, you'll see that there is another set of mounting holes further out. By moving your shocks from the innermost mounting location to the outermost mounting location, you'll decrease the slant of the shocks and make them more vertical – and thus, gain a few inches of ground clearance in the process!
Lifting your Arctic Cat Prowler by adjusting the mounting location of the shocks, however, will also increase the stiffness of your ride, and you'll likely have to disconnect the rear sway bar as well depending on your machine's model year. What's more is that in addition to a rougher ride, moving the shocks to the outside mounting holes may also alter the angle of your tires, making them tip outward slightly at the top, and inward slightly at the bottom. That being said, you'll easily be able to clear larger tires and rims after repositioning your shocks, which can also add additional ground clearance to your machine!
Even with an Arctic Cat Prowler lift kit like the 3" setup by Speedwerx, you still might find that your tire alignment / camber is off. To compensate for this, you might be able to get by with longer sway bar links to get the angle back to normal. Or in rare cases, because the Arctic Cat tolerances are not exact on all machines, you might have to mill down the lift block a bit to correct for any clearance or camber issues.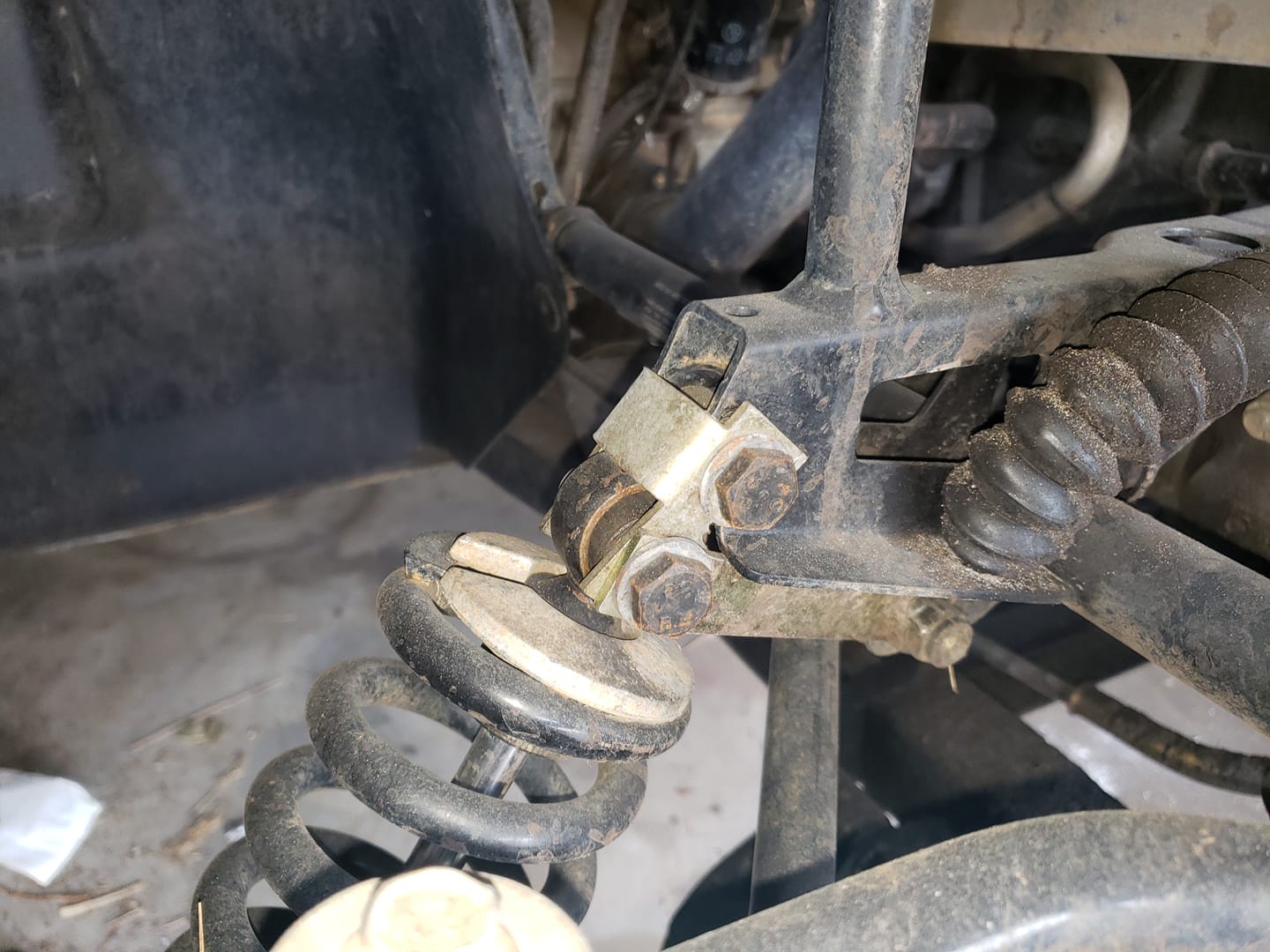 The 3" Speedwerx lift kit for the Arctic Cat Prowler will give you around 12-12.5 inches of ground clearance under the lowest part of the vehicle's belly. For a slightly smaller lift, High Lifter makes a 2" Arctic Cat Prowler lift kit for the Prowler 550/650/700. It should be noted, though, that this bracket-style lift kit does not fit the Prowler 700 HDX, and other aftermarket add-ons can also interfere with the performance of the lift.
Because there aren't many lift kit options out there for the Arctic Cat Prowler, you might be tempted to retrofit your rig with an ATV lift kit. Even if you've got an ATV lift kit on hand that'll fit the a-arms of your Prowler, the bigger issue is axle length. The distance from the edge of the differentials to the a-arm mounts are further on a Prowler than they are on an ATV, so even if you manage to make things fit, you'll be blowing CV joints and axles left and right with ATV lift on your Prowler!
A final thing to consider with a lifted Arctic Cat Prowler on bigger tires is the vehicle's clutching. You have to consider whether or not your rig will be able turn bigger tires without shaving the primary or re-locking to the A2 position. What will also make a big difference is adding a Gates carbon fiber belt, and moving the spring one hole counterclockwise to provide more clamping force so that the clutch stays in a lower range for longer and engages more smoothly.
Arctic Cat Wildcat Lift Kits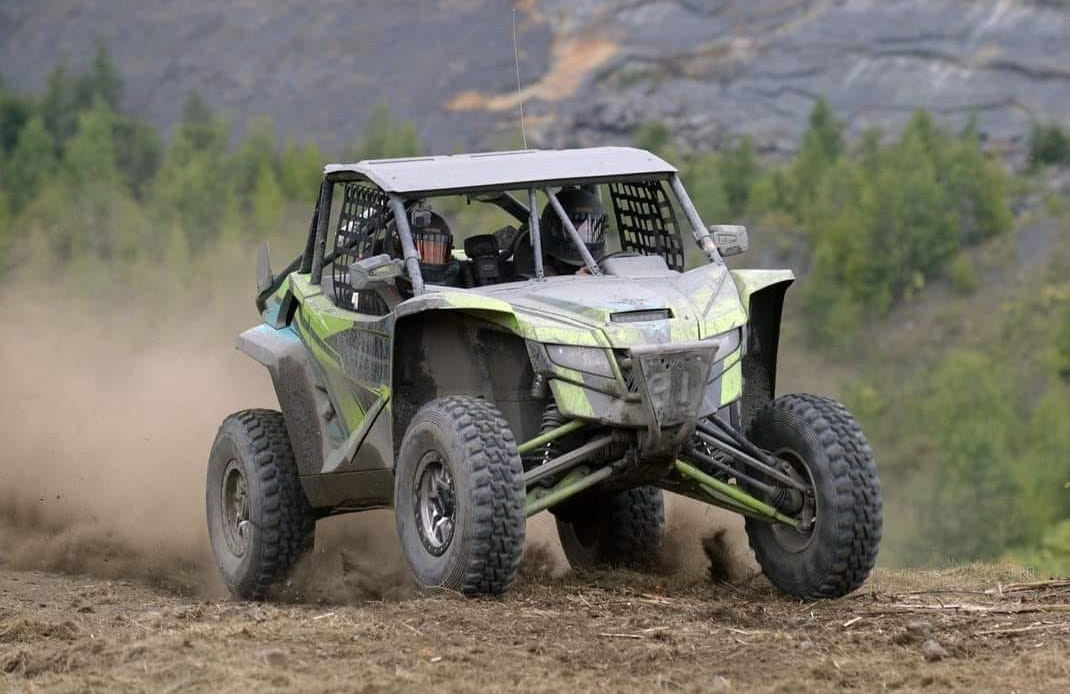 The right lift for you and your Wildcat will depend mostly on the type of riding you do. If you trail ride and hill climb, you might be worse off with a 3.5" lift kit, and better off with some high-clearance a-arms. A puck lift with aftermarket a-arms is another option, but like with the Prowler, the easiest way to gain ground clearance in the Arctic Cat Wildcat is to adjust the springs.
By turning down the compression spring on the shocks, you're essentially doing the same thing as spring spacers. If your springs are cranked all the way down and you still haven't achieved your desired ride height, you might need some new springs or new shocks to get things where you want them to be. Furthermore, you'll also lose any droop you have left in your shocks by cranking down the springs, but if you're experiencing a good amount of sag in your springs (anything below 2 inches), you'll definitely want to replace your springs with a new set.
The lift kits by PERFEX Industries can be made to work on the Arctic Cat Wildcat, but where quality is concerned, the Arctic Cat Wildcat XX lift kits and Arctic Cat Wildcat Trail lift kits by SuperATV are unrivaled in the industry! Add some high-clearance offset arms from SuperATV and you'll be able to clear 32.5" Outlaw 2 tires without a problem!
Aside from spring spaces, Wildcat XX owners also have the option to run 72" or even 77" long travel kits like the ones by Speed SxS. But just like with the Prowler, if you increase your tire / wheel size in conjunction with a lift kit, you'll want to alter your clutching accordingly. For the Wildcat, a Bikeman clutch kit that includes both primary and secondary clutch springs as well as teflon washers for the secondary is great, but using lighter primary weights from a Wildcat Sport can also wake your bike back up after adding heavier tires!
In Closing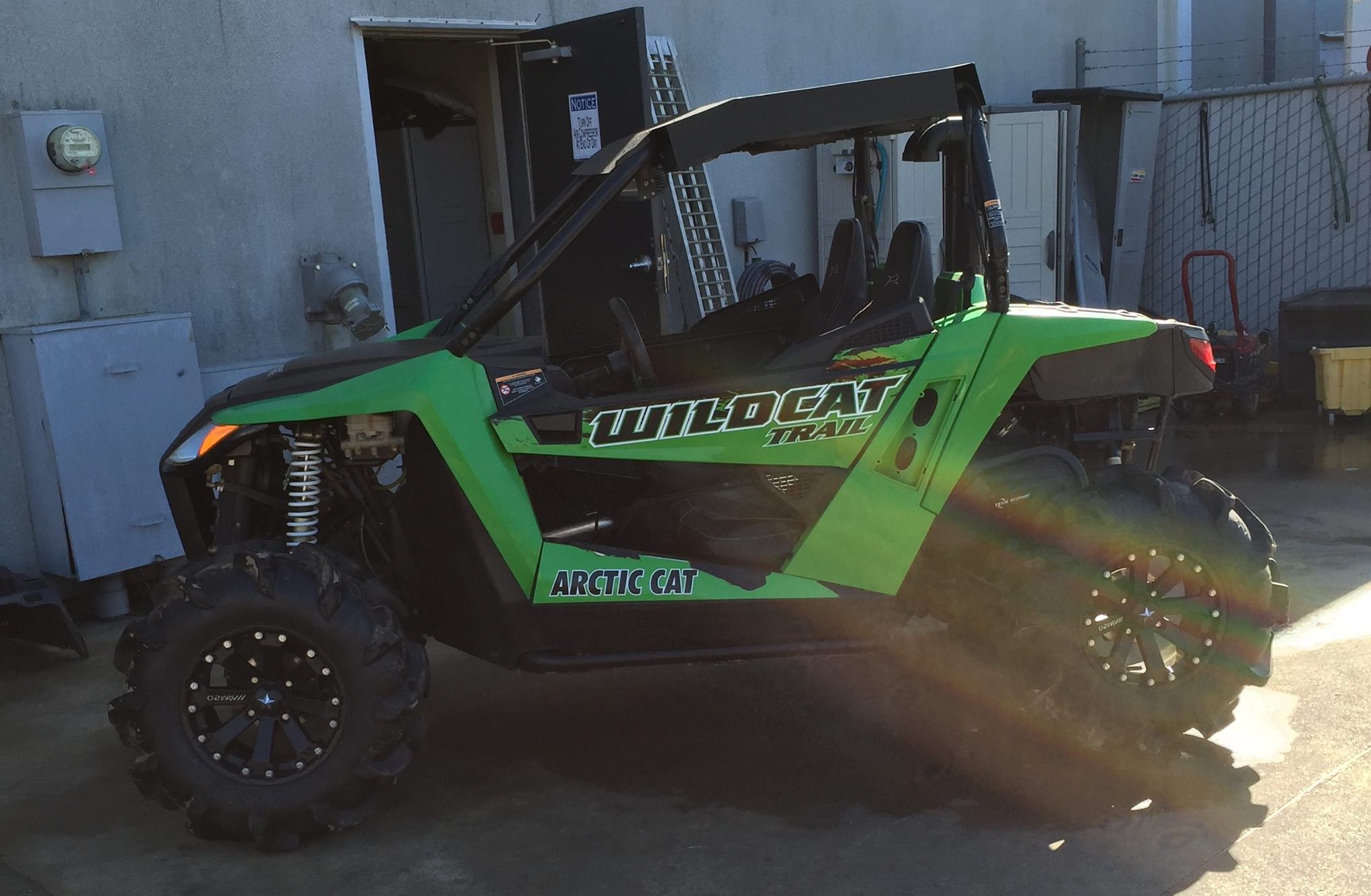 The lift kit options for the Arctic Cat Wildcat and Arctic Cat Prowler are pretty sparse compared to other side-by-side brands. But because Arctic Cat is now a part of the American industrial conglomerate Textron Inc, riders have high hopes that more UTV accessories are in the works for the Arctic Cat Prowler and Arctic Cat Wildcat lineups!