​10 Most Common Questions About The Arctic Cat Wildcat
Apr 16th 2023
Question 1: Where is the battery on an Arctic Cat Wildcat?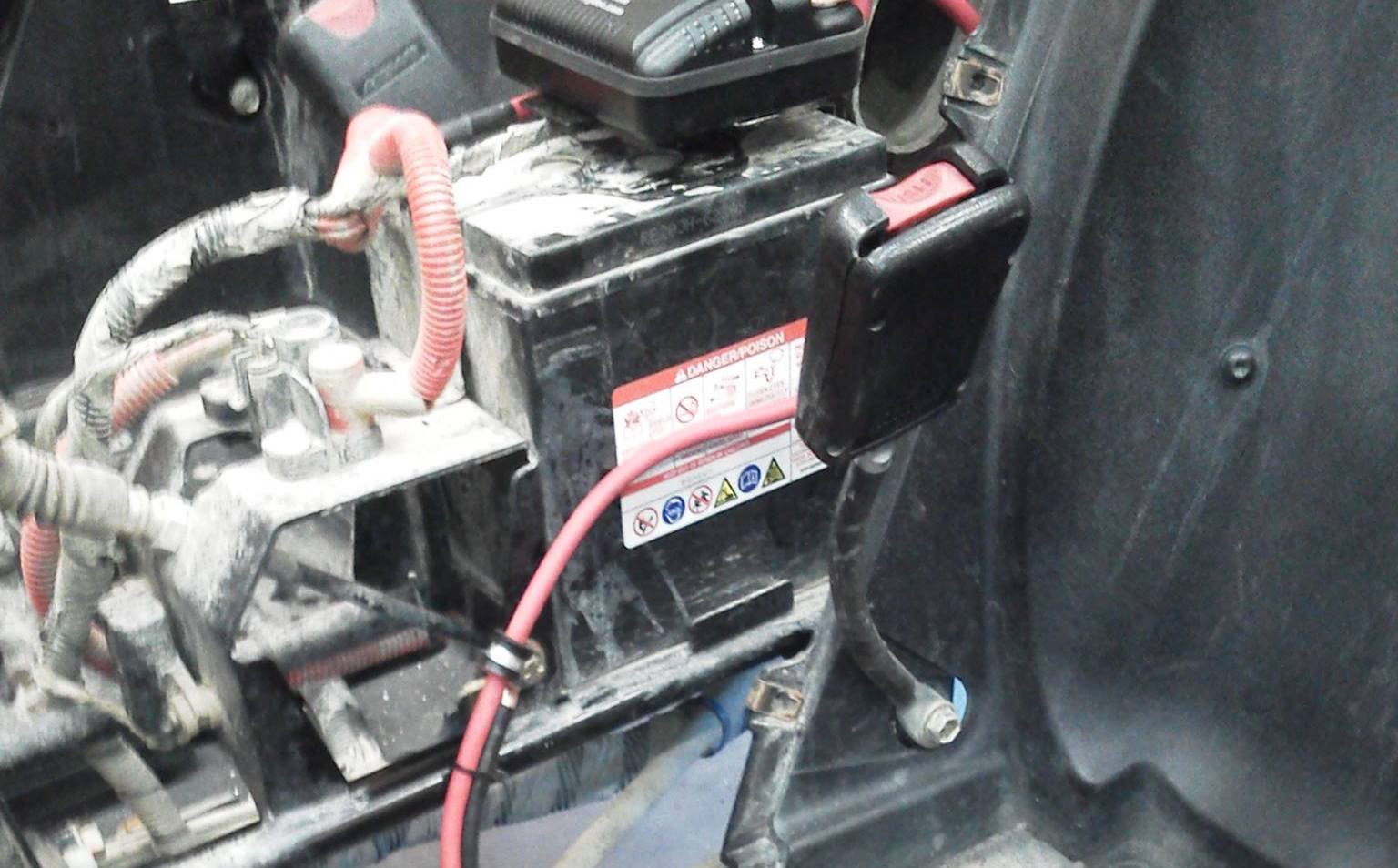 Answer 1: The battery on an Arctic Cat Wildcat is located behind the shifter (under the armrest / cover between the front seats).
Question 2: What engine is in an Arctic Cat Wildcat 1000?
Answer 2: The Arctic Cat Wildcat 1000 is equipped with an SOHC 4-stroke engine with V-Twin cylinders and a displacement of 951 cubic centimeters.
Question 3: How wide is an Arctic Cat Wildcat 1000?
Answer 3: The Arctic Cat Wildcat 1000 is 64" wide.
Question 4: What is the top speed of an Arctic Cat Wildcat 1000?
Answer 4: The top speed of an Arctic Cat Wildcat 1000 is around 70-75 MPH. Have a look at this post for more information about the top speed of Arctic Cat side-by-sides!
Question 5: Who makes Arctic Cat Wildcat engines?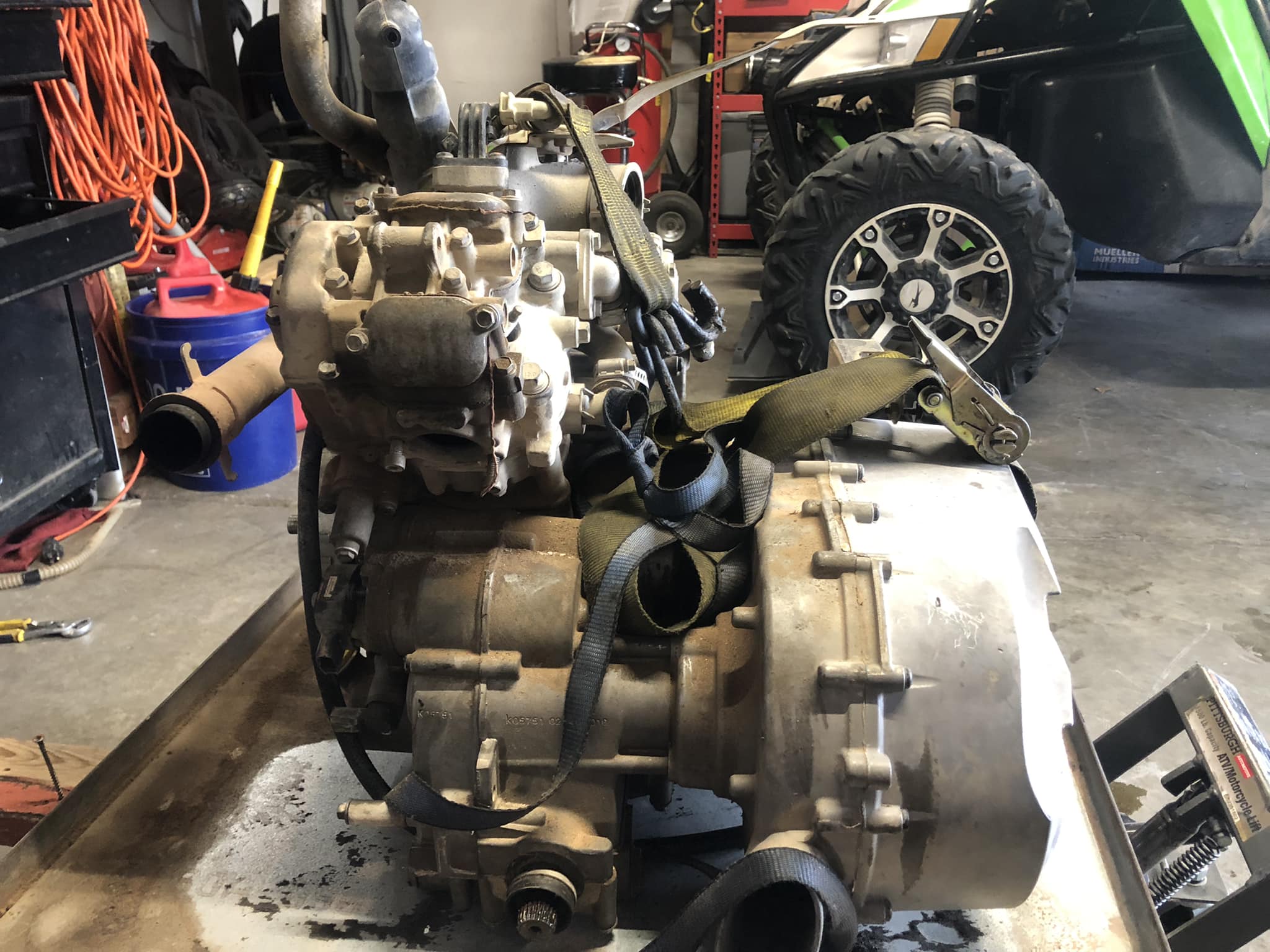 Answer 5: Arctic Cat used to use Suzuki engines in their machines, but began making their own engines around 2006-2007 based off of the Suzuki platform. Where Arctic Cat quads are concerned, the 650 V2 uses a Kawasaki 650 Twin engine, the Arctic Cat 500 uses a Suzuki Eiger engine, and the Arctic Cat 700EFI uses a Suzuki King Quad engine. The first engine designed and built by Arctic Cat themselves was the H2 Twin used in the Thundercat snowmobile.
Most recently, the 2013-2019 Arctic Cat Wildcats run the H2 V-Twin engines designed and built by Arctic Cat / Textron in St. Cloud MN. But the 2018-present Arctic Cat Wildcat XX machines use a Yamaha triple-cylinder engine.
Question 6: Are Arctic Wildcats any good?
Answer 6: The Arctic Cat Wildcat XX is a complete game changer, but as for the older Wildcats, they were known for having the best stock suspension out of any side-by-side available in their time. You can beat the absolute crap out of a Wildcat and it will take it. The Arctic Cat Wildcat won't leave you stranded in the woods, and it'll keep going strong so long as you take care of it. There's no such thing as a mud hole you can't make it through when you hit it with enough speed in a Wildcat. Add a butter-smooth ride to the mix and you've got a machine with the reliability of a Honda and the speed of Can-Am that won't catch fire like an RZR!
Question 7: Why won't my Arctic Cat Wildcat start?
Answer 7: If your Arctic Cat Wildcat won't start, it's best to begin by checking the simple stuff, and then move forward from there. The first places you should look at are the battery – making sure that it's fully charged and producing the proper voltage – the fuses, the fuel lines – making sure that they shoot fuel out when taken off – and the starter solenoid. To check the latter, jump it by connecting the two red wires with red caps on them next to the computer under the driver's seat with a screwdriver. If your engine cranks up, you've found your problem. If it doesn't, you could have a bad starter, a bad starter relay, or a bad starter gear. To diagnose these, pull the spark plugs and check for pressure. If you have no compression on one or more of the cylinders, you should first check / adjust your valves, and then start pulling the head and cylinders off to see what's going on. Before you do that, though, ensure that it's not a bad pressure switch on the master cylinder, which is another common reason why an Arctic Cat Wildcat won't start.
Question 8: How do you change the belt on an Arctic Cat Wildcat 1000?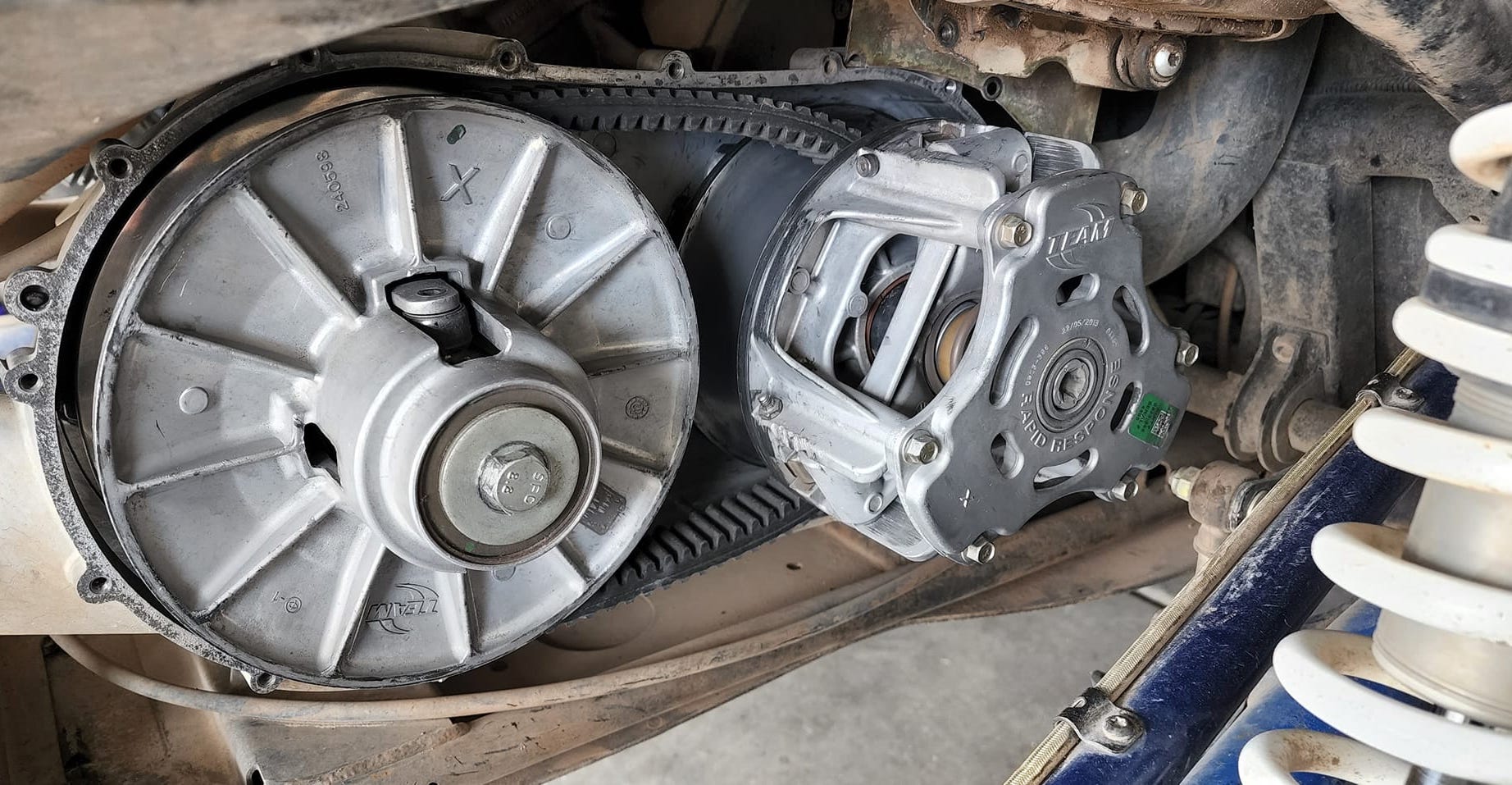 Answer 8: Before you go about changing your Arctic Cat Wildcat 1000 belt, you should first identify why you need to in the first place. Adding a blower on the inlet to the belt housing will keep your belt cool and make it last twice as long, and if your belt alignment is off, you need to pull your clutch / secondary apart and shim it up so that everything is in line. Cleaning your clutch is also important for a longer-lasting belt, but if you've already broken a belt and need to change it, here's how!
A belt change for the Arctic Cat Wildcat 1000 involves a jack, shock removal, 16 bolts, two dowel pins, a gasket, a socket, a ratchet / extension, two wrenches, and a Torx bit. To start, jack up the rear end of the vehicle so that the back tire is barely touching the ground, and then pull the shock bolts out so that the shock can come all the way off. Next, remove the clamp on your vent line so that it's loose, remove the bolts on the air box bracket, and remove all the bolts on your clutch cover. Jimmy the clutch cover off and be cognizant of the gasket and dowel pins, as they are known to fall off or stick to the clutch / clutch cover.
Loosen the main bolt in the center of the driven clutch (secondary clutch) so that the outer half can slide off. You can then take the old belt off and put a new one on, then reverse the process to put everything back together again!
Changing the Arctic Cat Wildcat 1000 belt can be a hassle while you're in the field, which is why some riders choose to cut their clutch cover in half so that it can be removed without having to take the shock off. This can get a bit dicey, though, because once it's cut, you can no longer keep it sealed, which is bad news for those who ride in wet or muddy environments.
Question 9: What oil does the Arctic Cat Wildcat take?
Answer 9: The Arctic Cat Wildcat takes 10W-40 oil, and the OEM oil is always a good choice for those who are unsure. Many riders like to use 0W-40 Amsoil or Mobil 1 0W-40 European Blend oil (which meets the requirements in the manual), but Rotella is also high in all the things that the engine of an Arctic Cat Wildcat likes to have in it – plus it can handle the heat. Rotella T6 for wet clutches is good for pre-2013 Wildcats, but the Walmart brand full synthetic 5W-40 or any similar 0W-40 to 5W-40 full synthetic can work as well.
In addition to Arctic Cat branded oils the the aforementioned brands, Royal Purple, Lucas Motorcycle oil, and Valvoline Motorcycle oil are all viable options for the Wildcat. On the back of every jug of motor oil there will be a little circle; make sure it does not say energy conserving. The reason for this is because oil that is energy conserving has friction modifiers in it that will cause your wet clutches to slip -- if your UTV model year has a wet clutch. Any oil that doesn't say energy conserving is safe to use in your machine. Regarding the weight of the Arctic Cat Wildcat oil to put in your rig, simply judge based on the climate you live in and the type of riding you do... i.e. riders in colder climates may want thinner oil, whereas those in hotter climates would want a thicker oil. Also, people who race their bikes would want a heavier weight oil as well, something along the lines of a 20W-50 or so.
Question 10: How do you clear the codes on an Arctic Cat Wildcat 1000?
Answer 10: Usually, if the problem is corrected, the code should clear itself. If not, simply turn the key off and on three times and this should clear the codes on your Arctic Cat Wildcat 1000!