​Top 30 Off-Road Jams To Play While Riding Your Arctic Cat Side-By-Side
Mar 20th 2023
Some folks like to hear their kitty purr as they're humming along, while others install aftermarket stereo systems to play their favorite songs as they ride. While there's nothing wrong with the former – in fact, it's good to get out there and become one with nature every now and then – the right song bumping from your sound bar, boombox, or UTV speaker setup can create an entirely different atmosphere when riding. If you're using your Prowler for work-related applications, you might want your playlist to include hits that'll keep your mind occupied. Alternatively, if you're tearing up technical trails in your Wildcat, or floating from one dune to the next in your Wildcat XX, you might instead prefer songs with a little more fever and excitement. But irrespective of your off-road pursuits and no matter what you like to groove to, here are the top 30 tracks to play when riding dirty in your Arctic Cat Prowler, Wildcat, or Wildcat XX!
Top Songs To Add To Your Arctic Cat Prowler Playlist
It's hard to beat 90s Country hits when you're logging long hours of back-breaking work, as there's a rugged feel to many of the songs from that era, as well as an air of individualism and a sense of pride one gets from having a strong work ethic. But all work and no play is no way to live, so we had to include some songs to play when you're trail riding, as well as some songs for when you're commuting from one location to another in your Arctic Cat Prowler!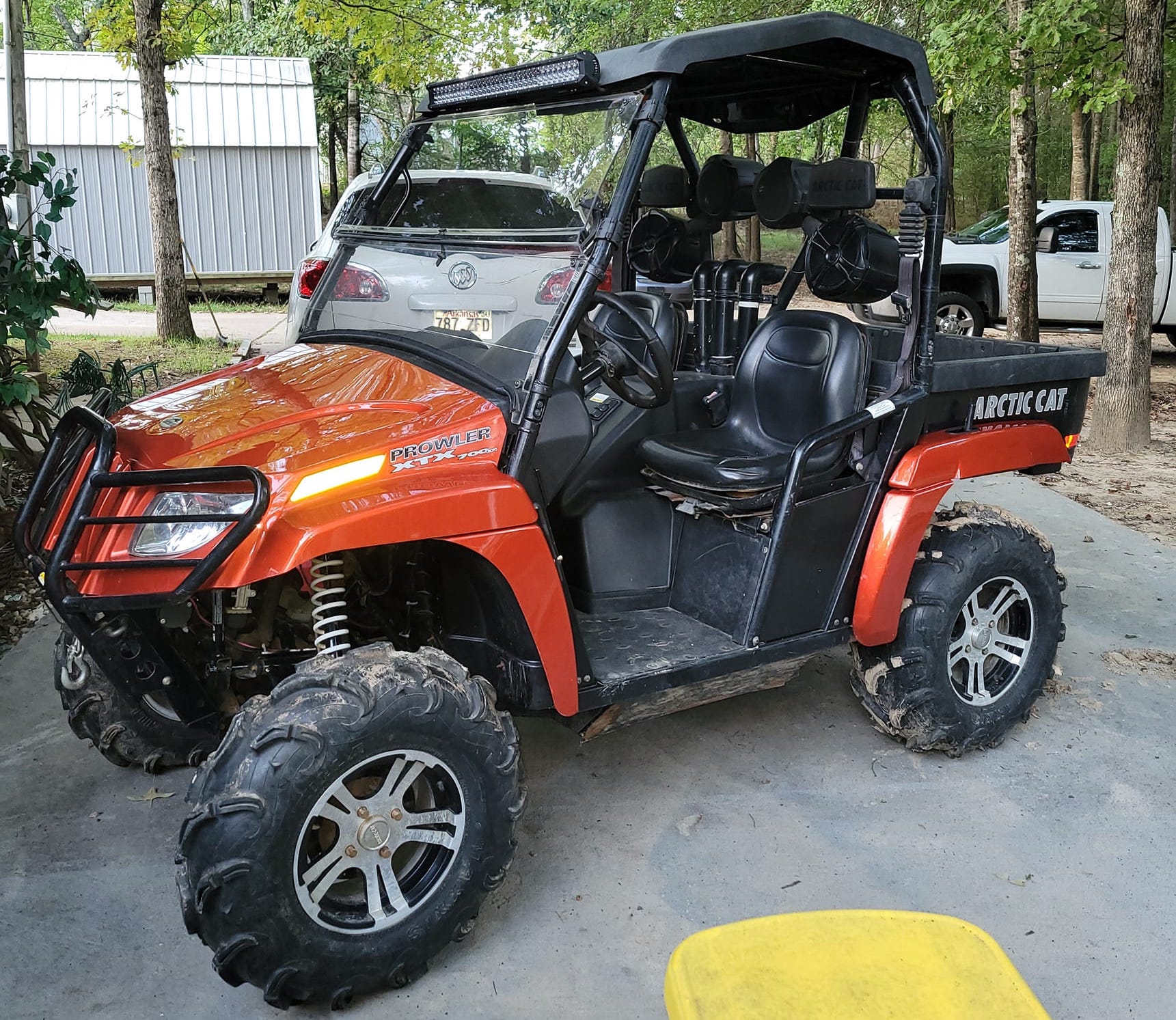 Whatcha Gonna Do With A Cowboy by Garth Brooks & Chris LeDoux
Dinosaur by Hank Williams Jr.
Rose Tattoo by Dropkick Murphys
Desperado by Ryan Upchurch
Let Your Country Hang Out by The Lacs
Whiskey In The Jar by Metallica
Rollin' by Limp Bizkit
Redneck Paradise by Kid Rock Feat. Hank Williams Jr.
Save Me by Jelly Roll
She Thinks My Tractor's Sexy by Kenny Chesney
Top Songs To Add To Your Arctic Cat Wildcat Playlist
Although the Arctic Cat Wildcat can be wielded as a work machine, it's primarily a recreational vehicle used for leisure and sport. As such, we had to serve up some upbeat songs to add to your off-road playlist, with tracks from genres including Funk Metal, Stoner Rock, and a few Classic Oldies!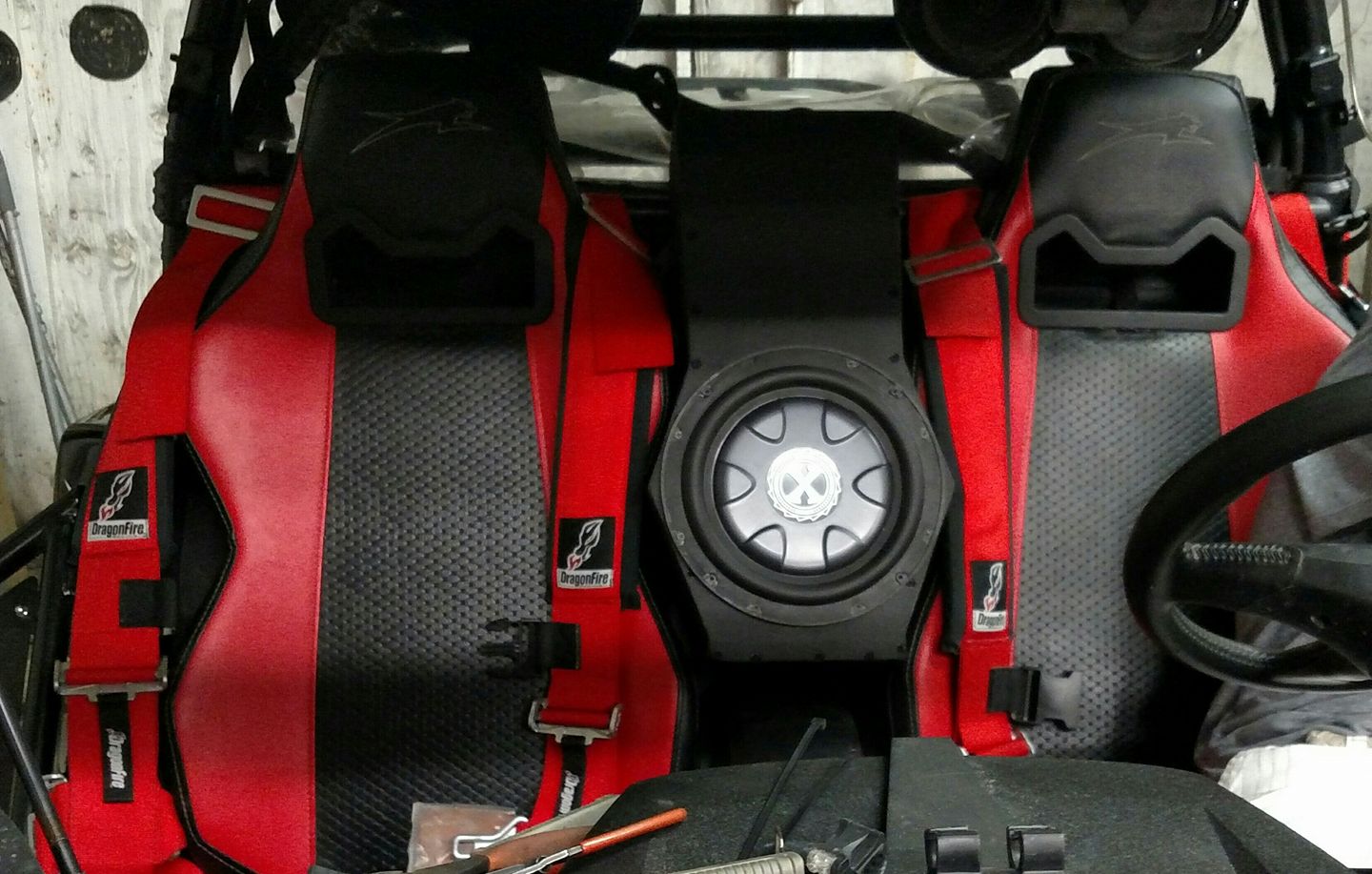 A Quick Death In Texas by Clutch
Boot Scootin' Boogie by Brooks & Dunn
Delusions of Saviour by Slayer
Toxicity by System Of A Down
My Kinda Party by Jason Aldean
Ridin' Roads by Dustin Lynch
Four On The Floor by Lee Brice
Walk This Way by Aerosmith
She Hates Me by Puddle Of Mudd
Southbound by Carrie Underwood
Top Songs To Add To Your Arctic Cat Wildcat XX Playlist
Because the Wildcat XX is the fastest machine in the Arctic Cat UTV family, we thought it'd be appropriate to up the ante even further with some Hard Rock, Country Rock, and a couple Rap songs. Play them when drag racing, or play them as you amble over rock gardens. But whatever you do, make sure to crank that dial and do a few fist pumps if you feel so inclined!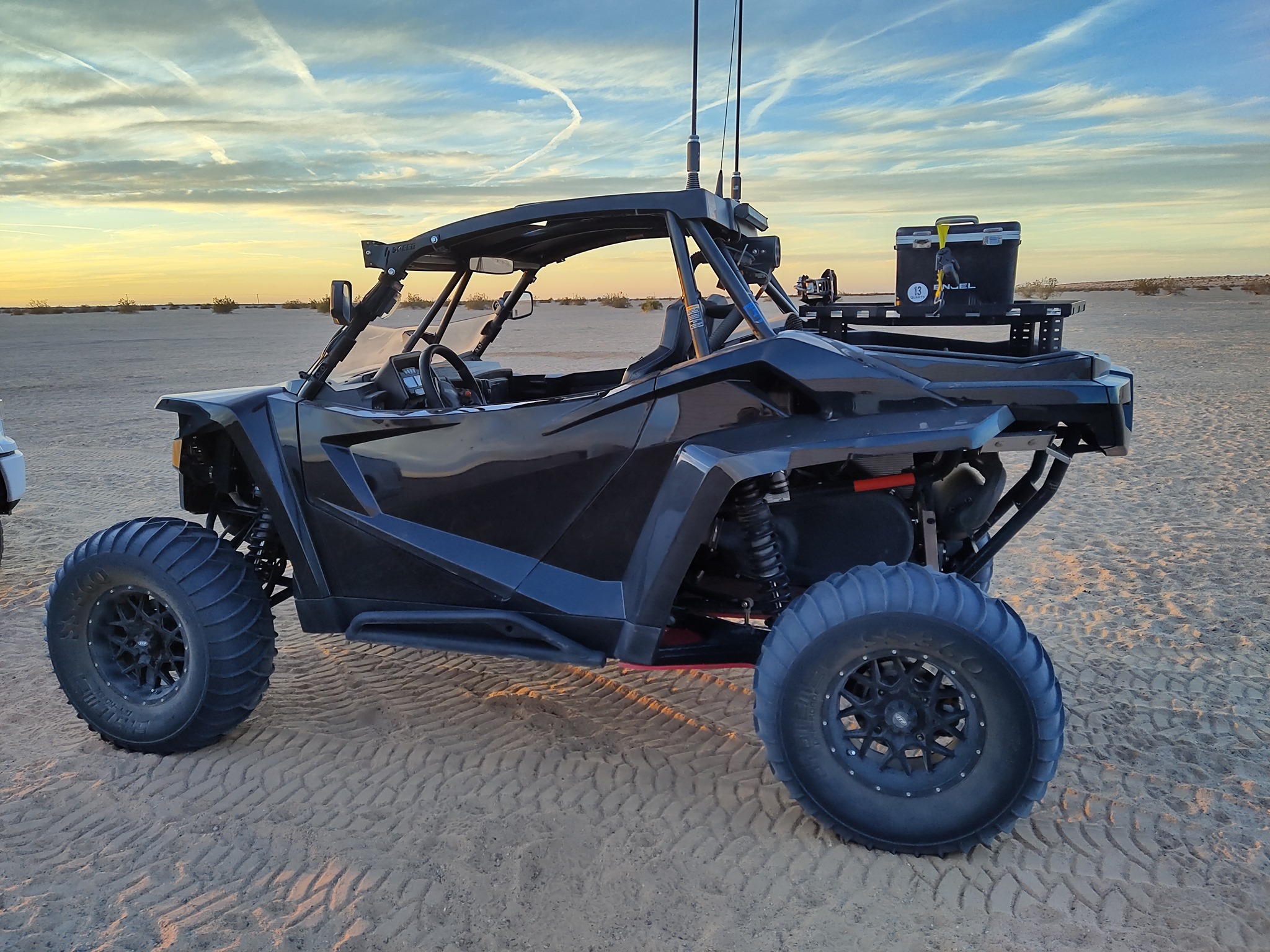 Animals by Architects
Hate Goes On by Jelly Roll
Workin' on by Colt Ford
Take A Back Road by Rodney Atkins
Kamikaze by Eminem
Crazy Bitch by Buckcherry
Follow That Dust by Taylor Ray Holdbrock
Feuer Frei! by Rammstein
Freight Train by Aaron Watson
Hoboerotica by Jalan Crossland
Choosing The Right UTV Sound System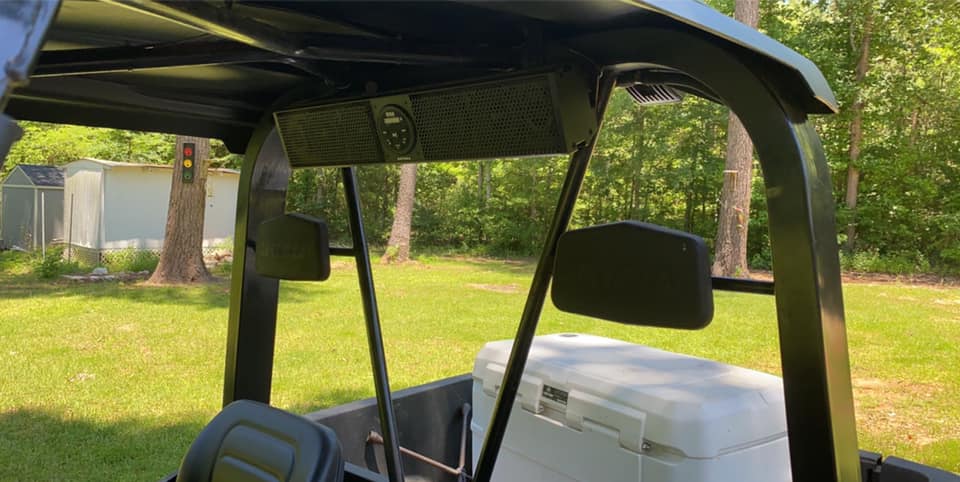 A bangin' playlist will only be as good as the sound system with which you use to play it. And when it comes to stereos, speakers, and audio kits for the Arctic Cat Wildcat and Prowler, there are several types, brands, and styles of quality sound systems to choose. The go-to audio accessory for many riders is a sound bar. UTV sound bars like the ones by Ecoxgear, Boss, SuperATV and Moose are easy to install and more than sufficient for the average user. Some can light up, some utilize amplified speakers, and some will connect to equalizer apps on smartphones so that you can enhance the sound quality to match your needs.
Dash mounted Arctic Cat Prowler and Wildcat stereos are another option, as are overhead consoles with speaker enclosures. You can mix and match audio accessories from various brands – such as a ProBox marine amp and a Planet Audio head unit with either Boss or SSV speakers boxes – or you can get a complete Arctic Cat UTV audio kit like the ones by MTX Audio or Rockford Fosgate.
Whether you go with a sound bar, a portable boombox, or some simple earbuds / helmet speakers, we hope you'll get some enjoyment out of our riding playlists. Now enough reading! Get out there and rip it up like there's no tomorrow, and keep those speakers bumping all the while!